Focus on products
of the season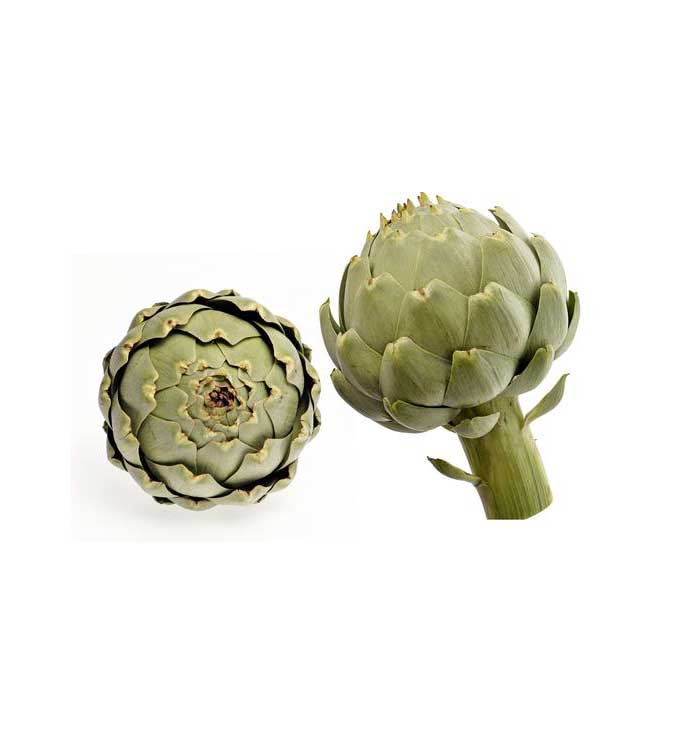 Shape and external appearance
---
High source of fiber and many vitamins, it has a strong antioxidant power that would provide many health benefits.
from 8 to 13 cm in diameter.
Scientific and botanical name
---
Uniform green on the whole head
It would be native of North Africa, Egypt or Ethiopia. In 1532, we find the first mention of the artichoke in Avignon, from where it is spread in Languedoc. The tradition wants that its introduction in France is linked to the character of Catherine de Médicis, who was very fond of artichoke funds
Large artichokes are cooked in boiling water and eaten with a vinaigrette. The bottoms are mostly served stuffed, in salads or as a garnish for hot or cold dishes. Canned bottoms should be rinsed well before use.
Artichokes can be stored for a few days in the refrigerator or with the stem dipped in water, like a flower. The bottoms can be frozen easily. It is recommended to blanch them for one minute or to soak them for a few minutes in lemon or salted water with a spoonful of white vinegar to keep their color. Once cooked, it is preferable to consume them very quickly otherwise the artichoke tends to oxidize
The seasonality of the product
---
Our recipes based on this product
---
Nous n'avons pas encore de recettes pour ce produit.
Packaging available for this product
---
The seasonality of the product
---
Discover all the products of La Légumière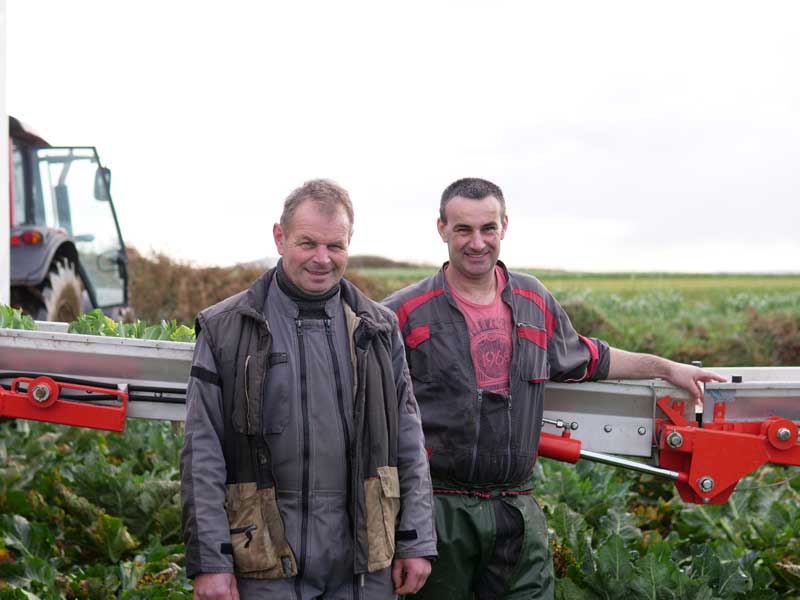 Laurent, Ronan and Frédéric Méar
Producers for La Légumière
---
Laurent, Ronan and Frédéric Méar have been producing vegetables for La Légumière for many years. The cultivation of Breton vegetables no longer holds any secrets for these three brothers.
All our seasonal products
Discover a range of fresh and local products
---