Focus on products
of the season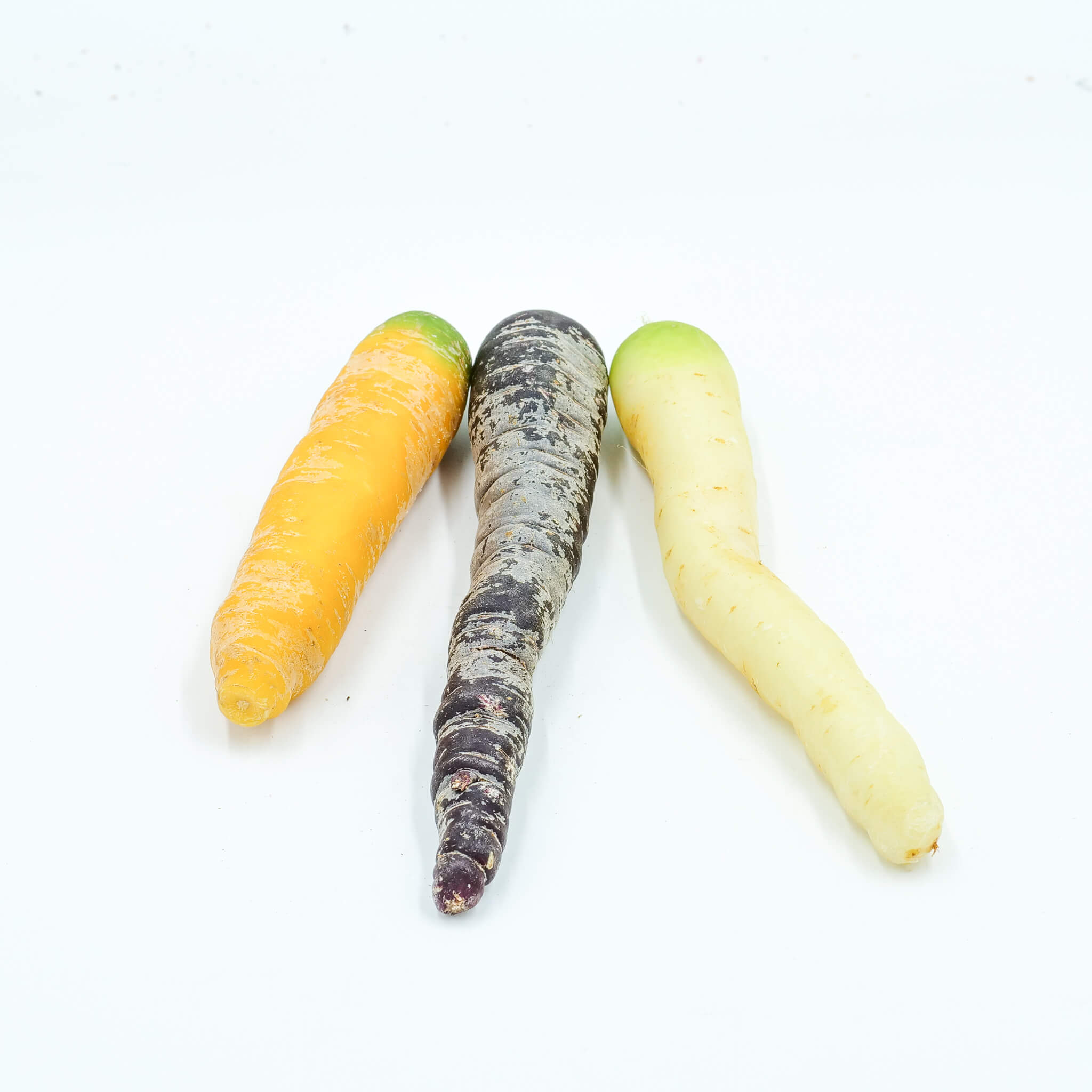 Shape and external appearance
---
All are rich in carotene. The white ones particularly stimulate digestion, the yellow ones contain lutein which protects the eyes from UV rays and the purple ones are rich in vitamin A.
Scientific and botanical name
---
Daucus carota (Apiaceae family) purple variety: "purple haze F1" (orange center) or "Deep purple F1" (purple center); yellow variety: "Yellowstone" or "Mallo Yellow"; white variety: "White satin". Herbaceous plant, biennial which can reach 30 cm in height. The leaves are deeply divided and the small, white flowers are grouped in umbels.
White, yellow or purple carrot. The white and yellow varieties have green collars. The violets are completely purple on the outside but have a purple or orange center depending on the variety.
The wild ancestor of the carrot comes from Iran, but there are currently a large number of vegetable varieties.
Colored carrots can be cooked just like regular carrots but with an exceptional aesthetic appearance.
Will keep as long as regular orange carrots.
The seasonality of the product
---
Our recipes based on this product
---
Nous n'avons pas encore de recettes pour ce produit.
Packaging available for this product
---
Colis carton, Colis bois, Barquette
The seasonality of the product
---
Discover all the products of La Légumière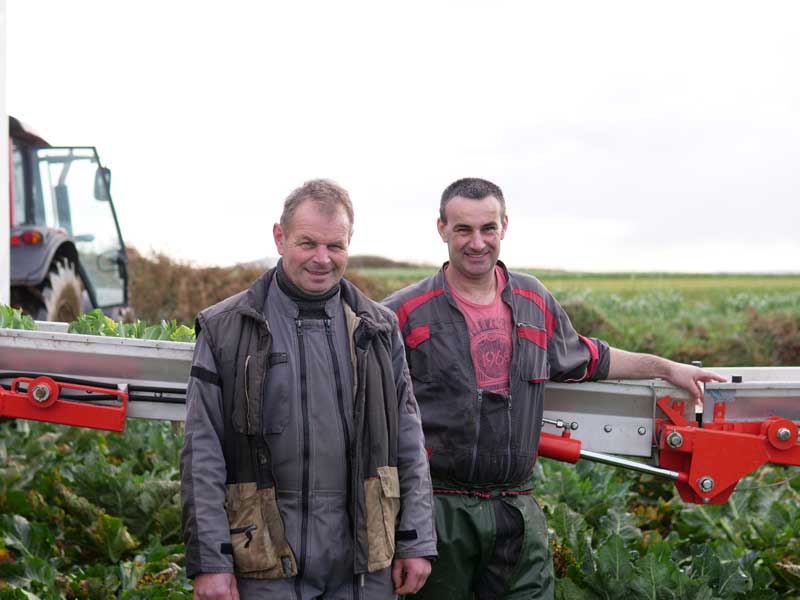 Laurent, Ronan and Frédéric Méar
Producers for La Légumière
---
Laurent, Ronan and Frédéric Méar have been producing vegetables for La Légumière for many years. The cultivation of Breton vegetables no longer holds any secrets for these three brothers.
All our seasonal products
Discover a range of fresh and local products
---