Focus on products
of the season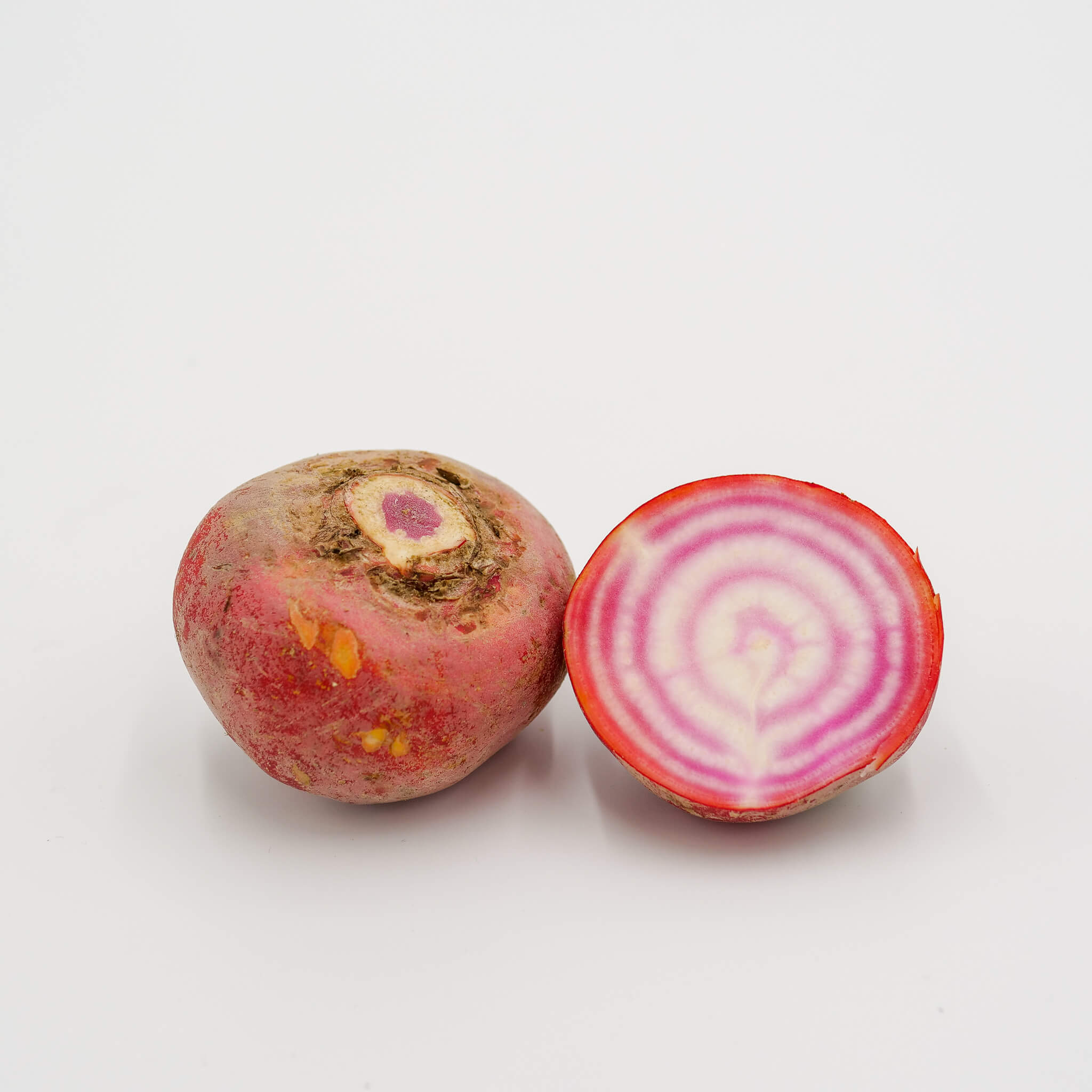 Shape and external appearance
---
Fluidifies the blood, rich in vitamin C, fiber, betaine, folic acid and antioxidants.
From 8 to 12 cm in diameter
Scientific and botanical name
---
Beta vulgaris L. var. condiva Alef. (Family Chenopodiaceae). Other name: Barbatietola of Cioggio
The epidermis is orange to red in color. When a beet is cut, the flesh reveals a surprising alternation of white and bright pink rings that make this beet special. After cooking, the flesh becomes pale pink.
This beet is a variety that originates from the Italian city of Chioggia, on the shores of the Adriatic. It is sown from May to June, and harvested from July to October. The edible part is the fleshy root.
Can be cooked like all beets, but eaten raw, it keeps its exceptional coloring.
In the cellar, the chioggia can be kept for 6 to 8 months. In a cool place, it can be kept for 1 week.
The seasonality of the product
---
Our recipes based on this product
---
Nous n'avons pas encore de recettes pour ce produit.
Packaging available for this product
---
Colis carton, Colis bois, Barquette
The seasonality of the product
---
Discover all the products of La Légumière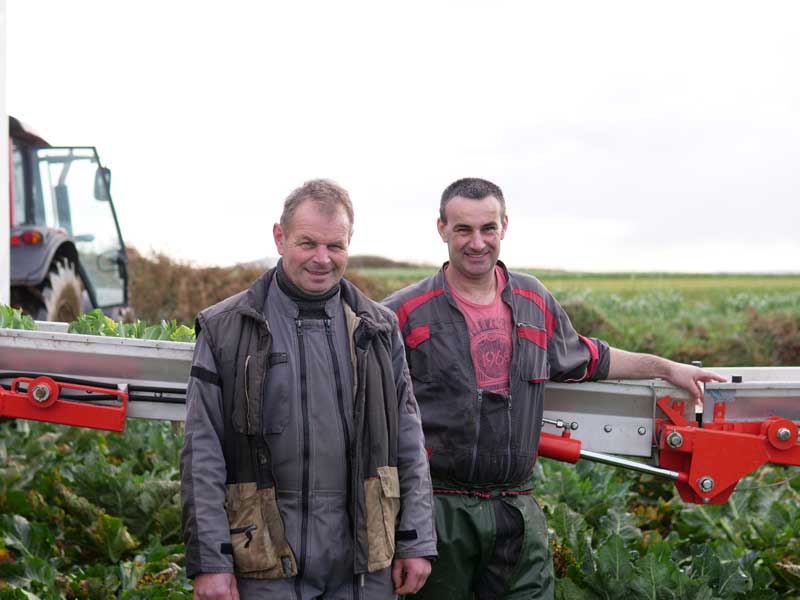 Laurent, Ronan and Frédéric Méar
Producers for La Légumière
---
Laurent, Ronan and Frédéric Méar have been producing vegetables for La Légumière for many years. The cultivation of Breton vegetables no longer holds any secrets for these three brothers.
All our seasonal products
Discover a range of fresh and local products
---