Focus on products
of the season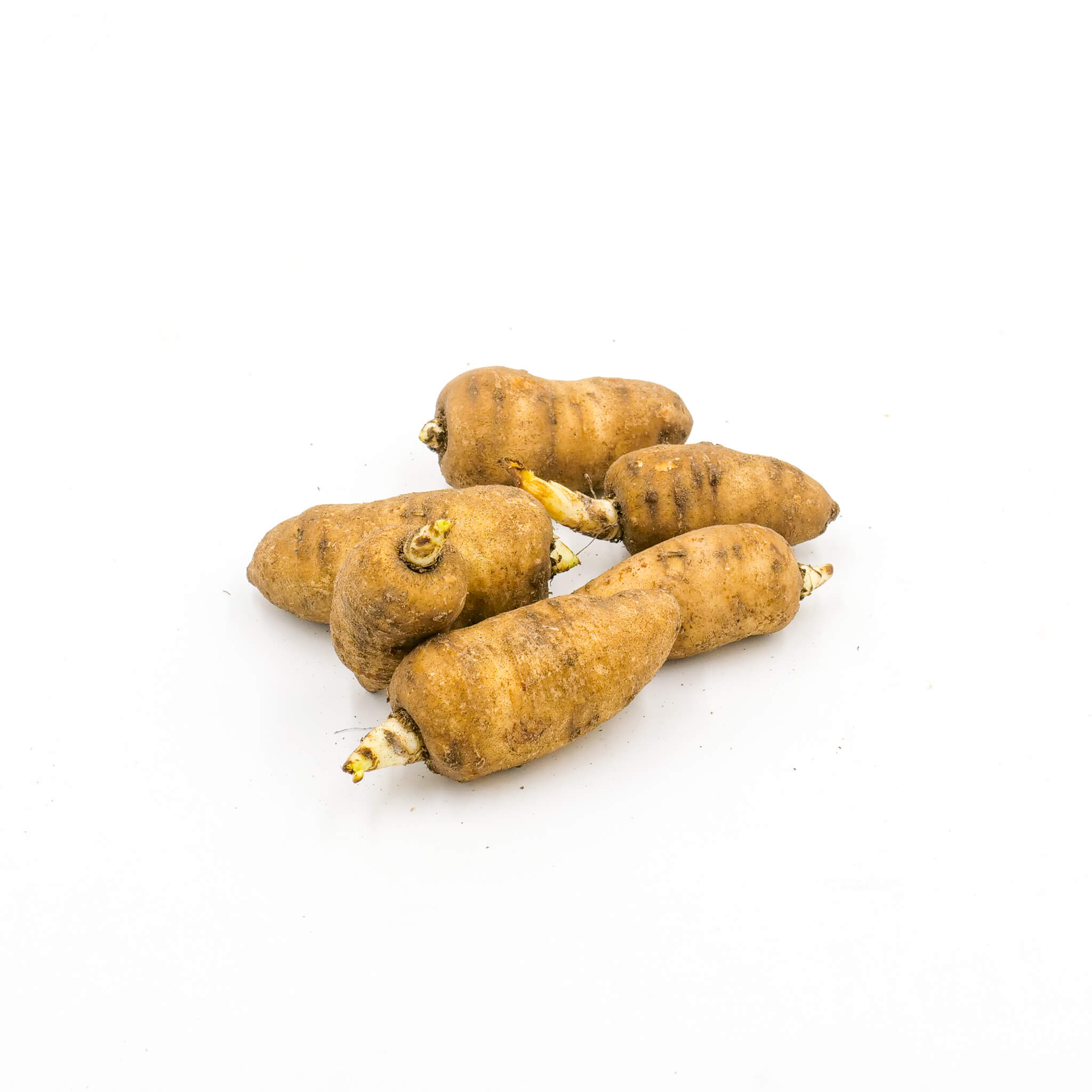 Shape and external appearance
---
Forms small swollen cones.
From 4 to 6 cm in length.
Scientific and botanical name
---
Chaerophyllum bulbosum (family Apiaceae) Other names: Bulbous chervil, bulbous chervil, bulbous cherophyllum, sand truffle.
Exterior color gray-brown, flesh whitish to pale yellow.
The culture of chervil is very delicate. Sowing is done at the beginning of March, weeding and harvesting are then done by hand. After harvesting in July, the chervil is stored in the cold for two months before being marketed. This cold period is necessary for the development of the sweet taste which characterizes it.
Can be eaten cooked: in the oven, in the frying pan or fried after peeling, or in water. Excellent partner of all game and white meats. To be tested raw, without the skin.
Store in a temperate place or in the bottom of the refrigerator.
Chervil tuberous combines the taste of chestnut with the flavor of potato
The seasonality of the product
---
Our recipes based on this product
---
Nous n'avons pas encore de recettes pour ce produit.
Packaging available for this product
---
Colis carton, Colis bois, Barquette
The seasonality of the product
---
Discover all the products of La Légumière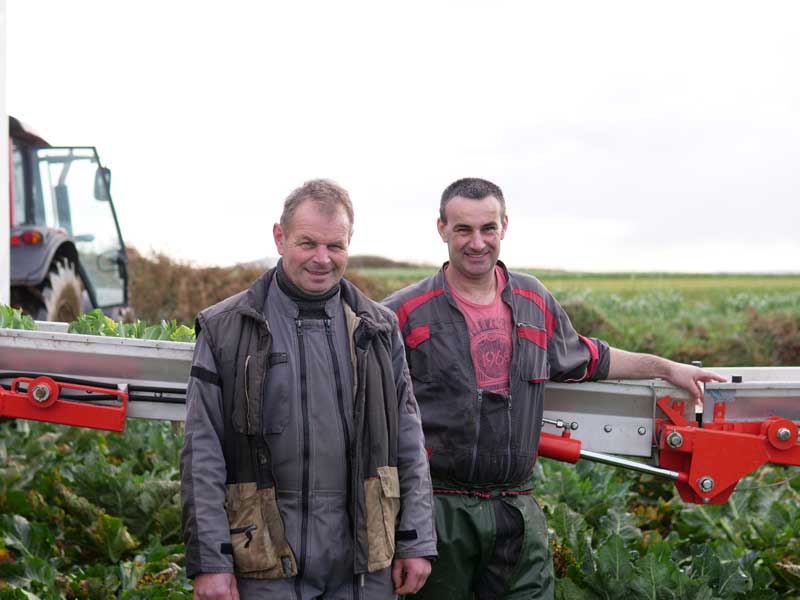 Laurent, Ronan and Frédéric Méar
Producers for La Légumière
---
Laurent, Ronan and Frédéric Méar have been producing vegetables for La Légumière for many years. The cultivation of Breton vegetables no longer holds any secrets for these three brothers.
All our seasonal products
Discover a range of fresh and local products
---