Focus on products
of the season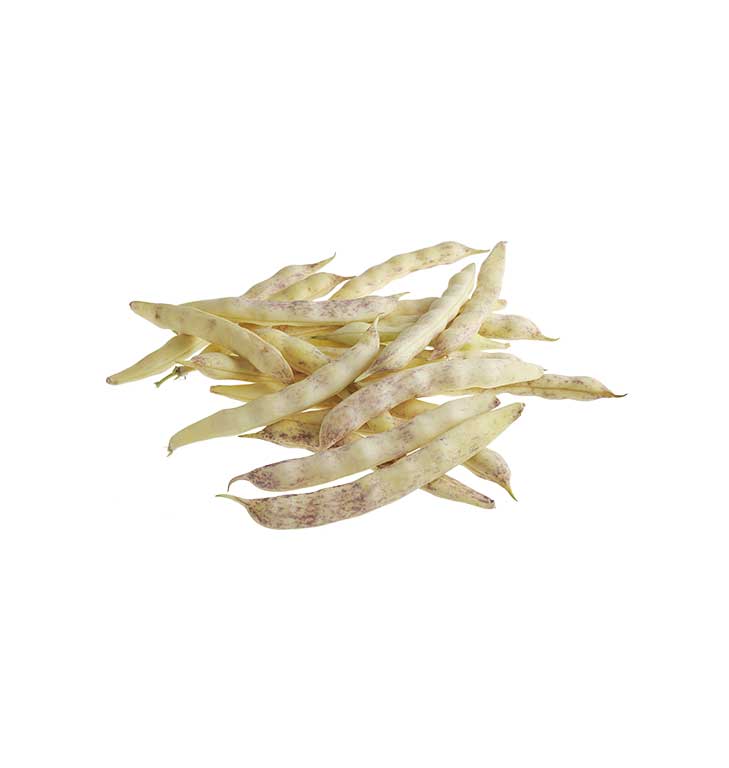 Shape and external appearance
---
It is presented in the form of straw-yellow pods with purple mottling, containing white and almost round grains.
Rich in fibers and vitamin B5, the coconut of Paimpol also contains vitamin B1, iron and trace elements. The coconut is low in carbohydrates and rich in proteins: 100 grams of coconut provide 100 calories.
There is no size limit, but the minimum number of seeds in the pod is required.
Scientific and botanical name
---
The Coco (Phaseolus vulgaris) is a bean with a determined growth, that is to say that it presents a port and numerous ramifications for a maximum height of 30 to 40cm.
The grain is pearly white. the pod is stained with purple.
The bean was domesticated in the Andean region, before being transported to Mexico around 7000 BC. Its arrival in Europe dates from the discovery of America, the first seeds having been introduced by Christopher Columbus himself. The first seeds of the future Coco de Paimpol were brought back from Argentina by a sailor in 1928. At first cultivated on the food plots of fishermen's wives, the Coco de Paimpol was quickly adopted by farmers, who offered it to consumers in the South West.
Coconut with fresh tomato sauce, cassoulet, as an accompaniment to fish… the choices are numerous.
Once shelled, the coconut can be frozen for later cooking.
The seasonality of the product
---
Our recipes based on this product
---
Nous n'avons pas encore de recettes pour ce produit.
Packaging available for this product
---
The seasonality of the product
---
Discover all the products of La Légumière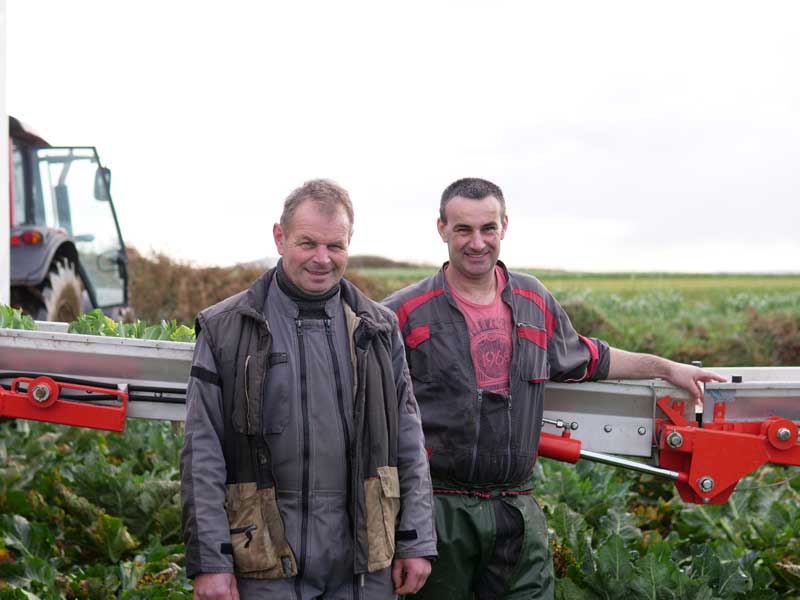 Laurent, Ronan and Frédéric Méar
Producers for La Légumière
---
Laurent, Ronan and Frédéric Méar have been producing vegetables for La Légumière for many years. The cultivation of Breton vegetables no longer holds any secrets for these three brothers.
All our seasonal products
Discover a range of fresh and local products
---