Focus on products
of the season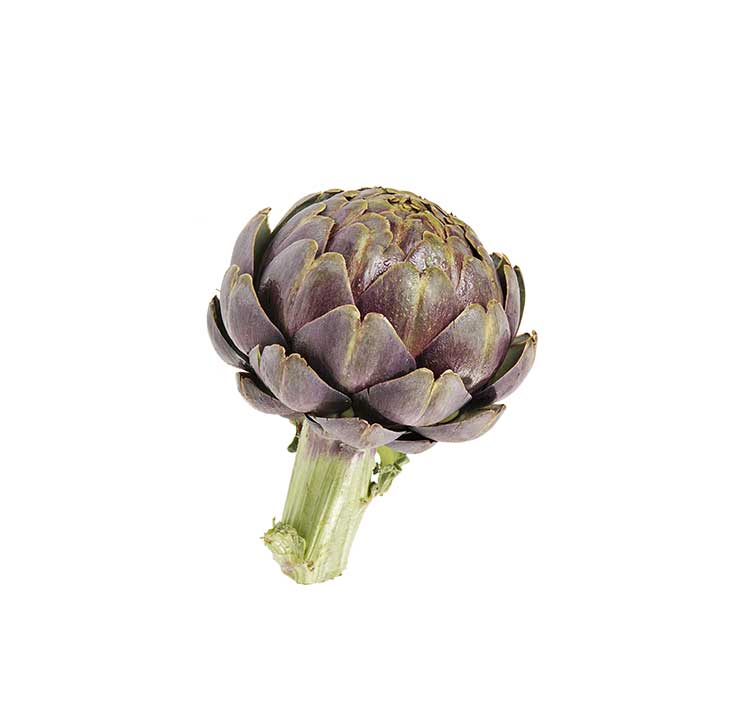 Shape and external appearance
---
A "closed" head and less thorny leaves. Theartichoke belongs to the "Asteraceae" family.
With a moderate energy intake, it is distinguished by its high mineral concentration and its richness in fiber. Renal depurator (rich in water and potassium, it also stimulates the digestive system).
Scientific and botanical name
---
The artichoke (Cynara scolymus) is a dicotyledonous plant of the Asteraceae family (or Compositae) belonging to the genus Cynara.
It is characterized by its purple color,
The artichoke only appeared in Europe at the end of the Middle Ages. It would be native of North Africa, Egypt or Ethiopia. Its cullture is mentioned in Northern Italy from the fifteenth century. In 1532, we find the first mention of the artichoke in Avignon, from where it is spread in Languedoc.
In the crisper for up to 10 days.
Its soft and sweet flavor has been tested and recognized by consumers
The seasonality of the product
---
Our recipes based on this product
---
Nous n'avons pas encore de recettes pour ce produit.
Packaging available for this product
---
The seasonality of the product
---
Discover all the products of La Légumière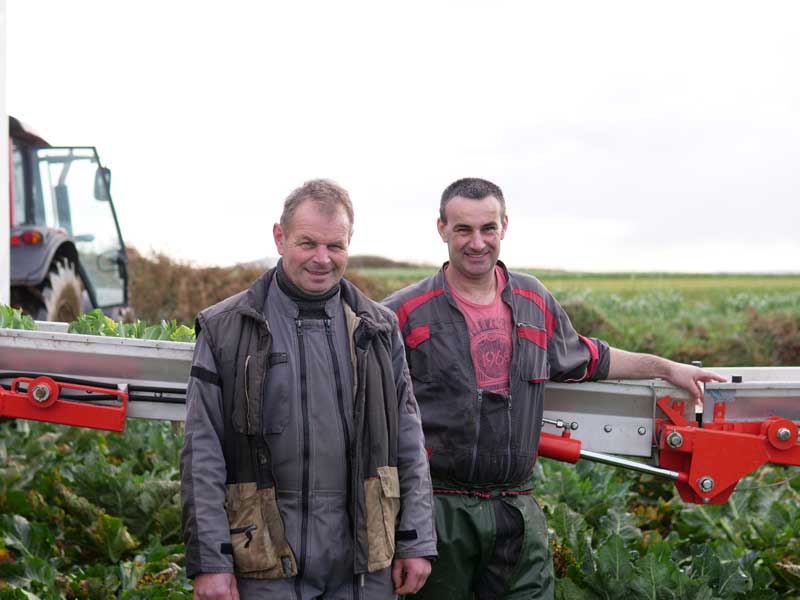 Laurent, Ronan and Frédéric Méar
Producers for La Légumière
---
Laurent, Ronan and Frédéric Méar have been producing vegetables for La Légumière for many years. The cultivation of Breton vegetables no longer holds any secrets for these three brothers.
All our seasonal products
Discover a range of fresh and local products
---