Focus on products
of the season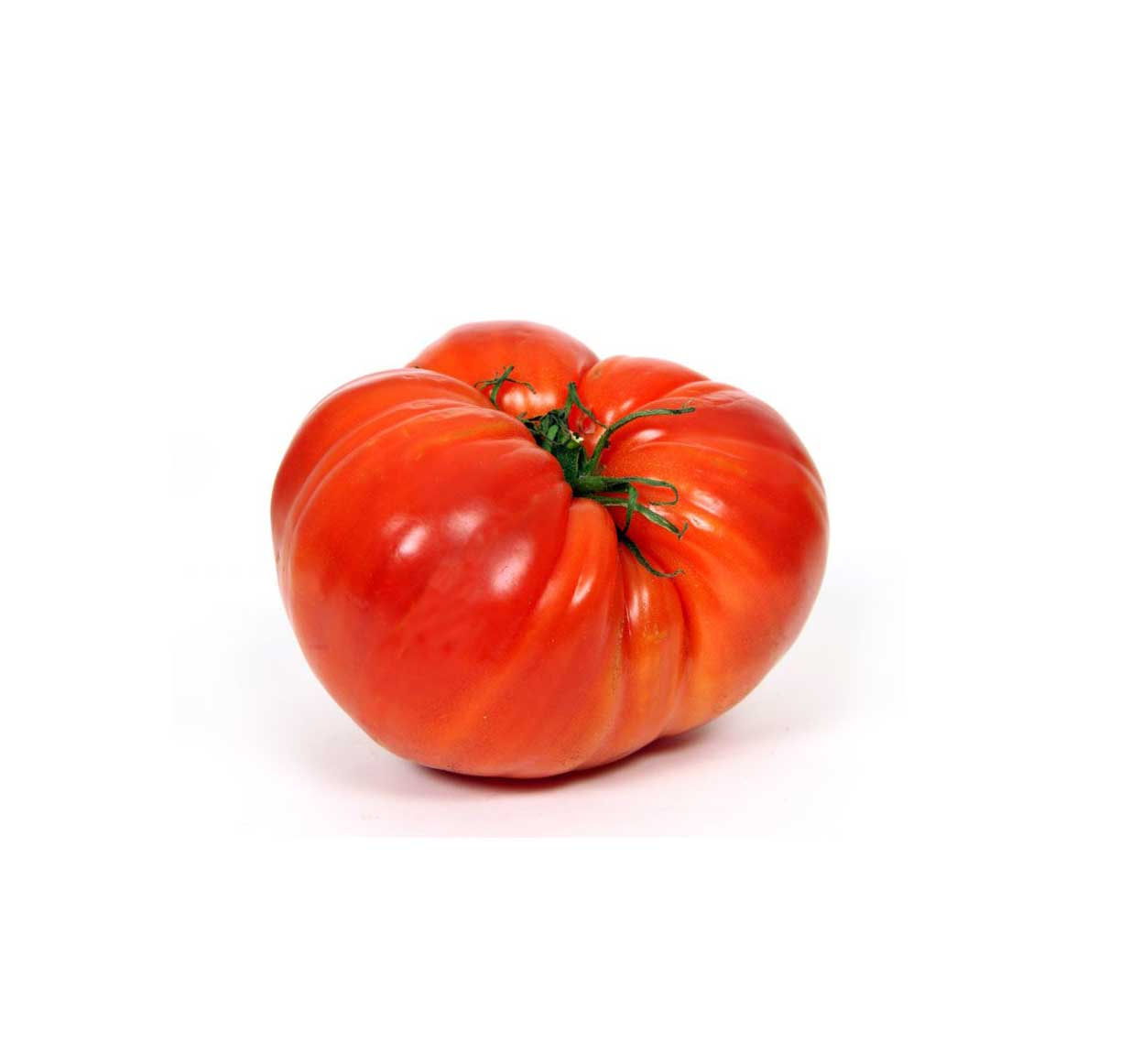 Shape and external appearance
---
Appreciated for its melt-in-the-mouth and sweet flavors.
Ribbed tomato in the shape of a purse.
The tomato is a dietary food, very rich in water (93 to 95%) and very low in calories (17 kcal per 100 grams), rich in minerals and vitamins (A, C and E)
The calibers go from 67 mm to +102 mm, between the two exists the 82.
Scientific and botanical name
---
It all depends on the variety of beef heart, there are all kinds, all shapes and all colors.
Three types of colorations according to the "tastes and colors" of each one and according to the way of consuming them. They can be eaten green, orange or red.
The real "heart of beef" is an old variety of tomato, of Italian origin: the Cuor di Bue.
Salads, carpaccio, stuffed etc… they can be cooked with all the sauces!
Room temperature, out of the refrigerator.
Very tasty, it is as tasty raw as cooked.
The seasonality of the product
---
Our recipes based on this product
---
Nous n'avons pas encore de recettes pour ce produit.
Packaging available for this product
---
The seasonality of the product
---
Discover all the products of La Légumière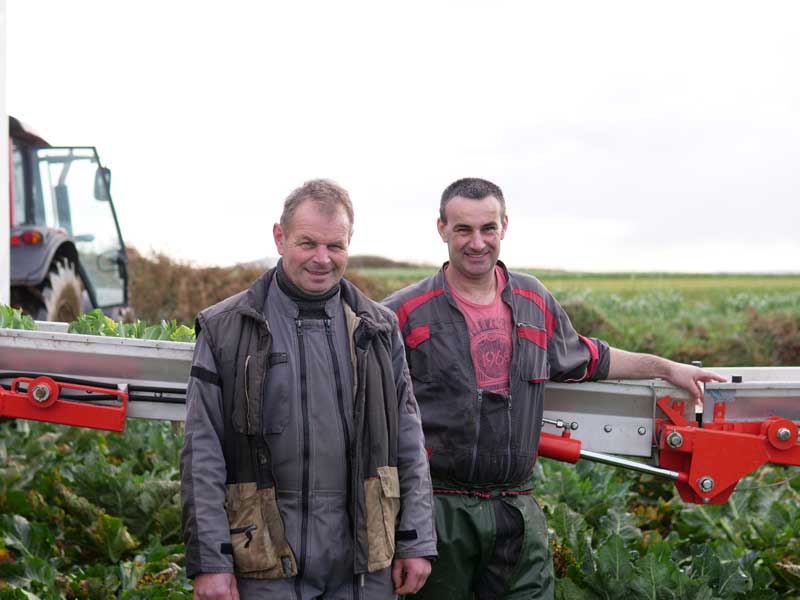 Laurent, Ronan and Frédéric Méar
Producers for La Légumière
---
Laurent, Ronan and Frédéric Méar have been producing vegetables for La Légumière for many years. The cultivation of Breton vegetables no longer holds any secrets for these three brothers.
All our seasonal products
Discover a range of fresh and local products
---