Focus on products
of the season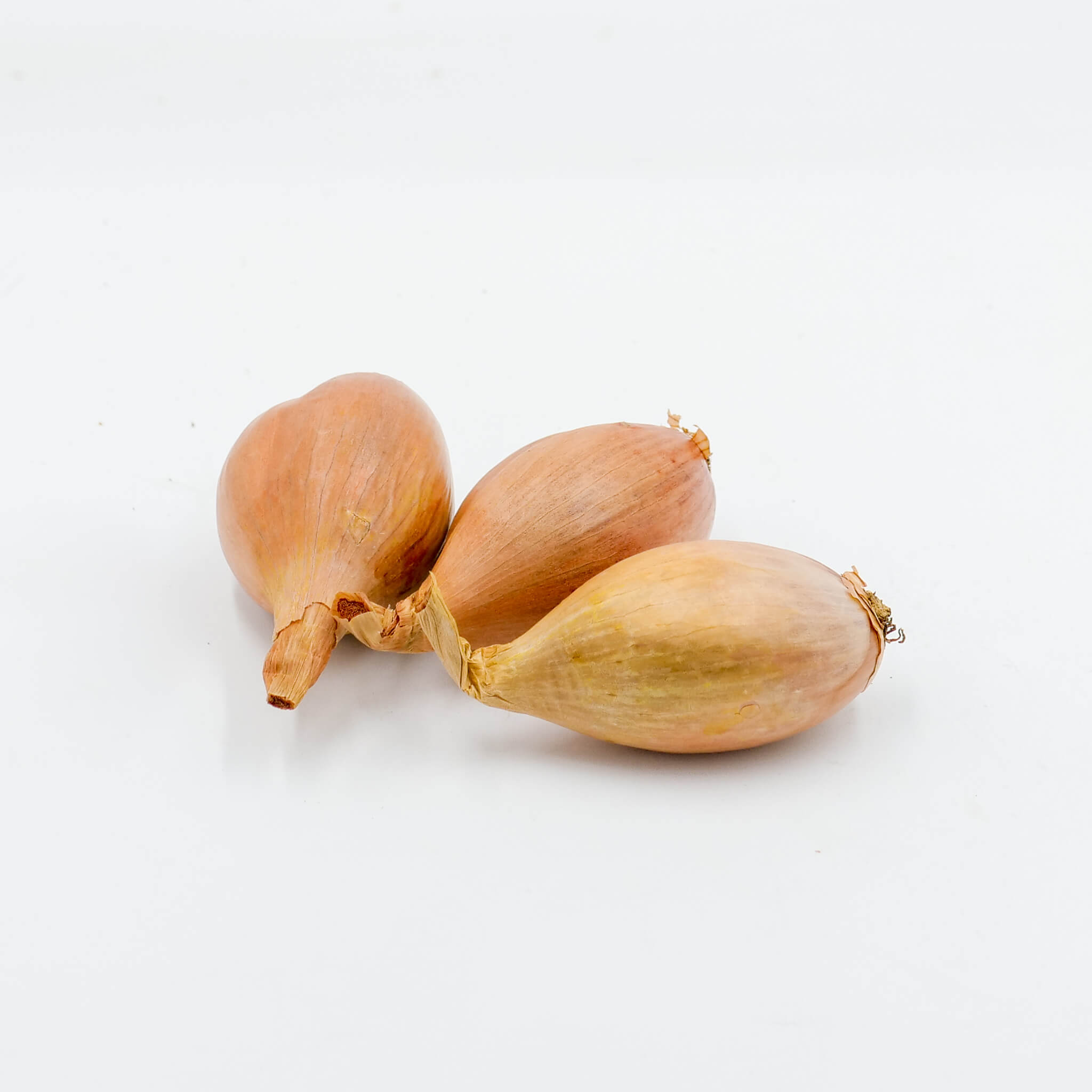 Shape and external appearance
---
The traditional shallot is asymmetrical, composed of a first circle which includes at least 2 to 3 other circles of fleshy scales. Elongated oval shape.
Contains specific sulfurous substances that have beneficial properties for the cardiovascular system. Very good source of vitamin C and B, potassium, calcium, iron, zinc and fiber. Digestive and slightly duiric.
The diameter of the equatorial section must be between 22 and 55mm. (Δ of diameter of 20mm max).
Scientific and botanical name
---
Traditional" shallot: Allium ascalonicum (Family Liliaceae) Type: Jersey. Long varieties: Longor (90%), Jermor, Vigarmor, Ploumor, Pesandor, Retor. Half-long varieties: Mikor, Arvro.
Coppery orange envelope and flesh between white and pink.
The scientific name of the shallot can be translated as "Garlic of Ascalon" (ancient port of Palestine), which suggests that it originated in the Near East. It is in the 17th century that this culture adopts the Breton fields and the Loire Valley as a land of asylum. The cultivation technique then in place has remained unchanged for centuries. It consists in planting a bulb (not a seedling) which will multiply vegetatively and give birth to a clump of bulbs. This technique ensures that "traditional" shallots are stable and have incomparable taste and culinary qualities.
Delicious in jam or chutney, shallots go very well with white or red meat dishes. It is the basis of many sauces of the French gastronomy.
Kept away from light and heat, shallots can be kept for about a month before they start to sprout.
Very fine and sweet taste.
The seasonality of the product
---
Our recipes based on this product
---
Nous n'avons pas encore de recettes pour ce produit.
Packaging available for this product
---
Filet, Sacs, Colis carton, Colis bois, Panière
The seasonality of the product
---
Discover all the products of La Légumière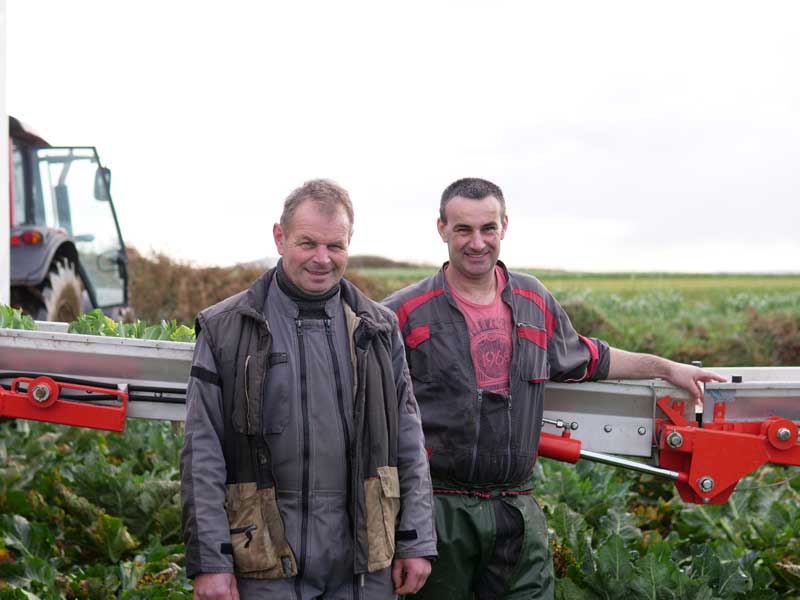 Laurent, Ronan and Frédéric Méar
Producers for La Légumière
---
Laurent, Ronan and Frédéric Méar have been producing vegetables for La Légumière for many years. The cultivation of Breton vegetables no longer holds any secrets for these three brothers.
All our seasonal products
Discover a range of fresh and local products
---