Focus on products
of the season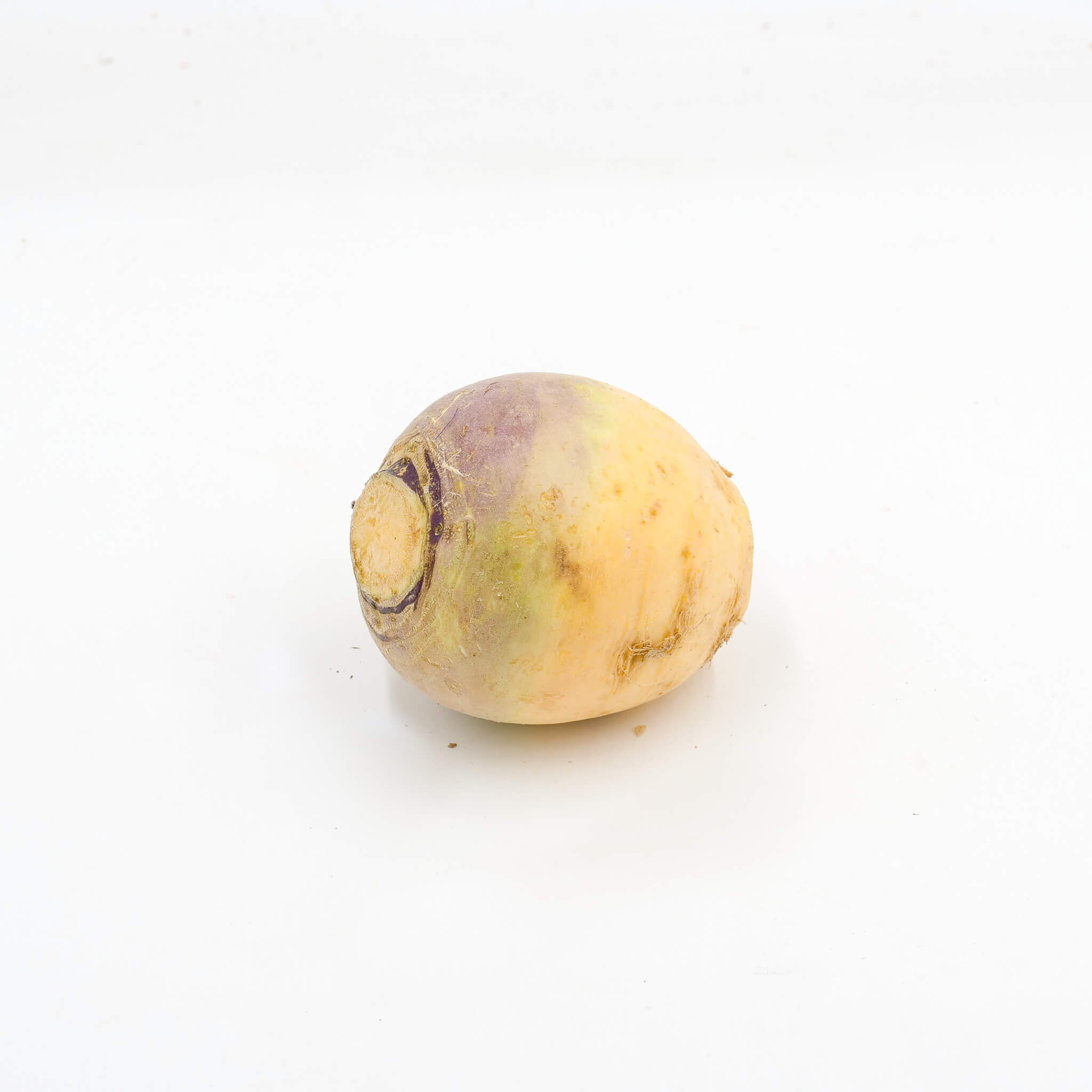 Shape and external appearance
---
Rich in potassium, calcium, sulfur and phosphorus. Diuretic properties, laxative, disinfectant of the intestines.
From 8 to 12 cm in diameter.
Scientific and botanical name
---
Brassica napus var. napobrassica (Brassicaceae family like turnips or radishes). Other names: Turnip cabbage, Siam cabbage, Swedish cabbage. Rutabaga is a hybrid between a turnip and a kale. The smooth leaves resemble those of the cabbage.
The epidermis is beige to yellow, with the part near the collar purple. The flesh is beige.
Discovered in Scandinavia at the end of the Middle Ages, rutabaga was the staple food during periods of war. The sowing is early and is made in full ground. The emergence is carried out as of the end of the frost.
The rutabaga can be eaten raw, but it is most often consumed cooked (cooking time 2 times longer than the turnip) After having scraped, peeled, remove the heart if it is brown.
Rutabaga can be stored for several weeks in the refrigerator.
Clean pronounced taste, reminiscent of cabbage, radish or potato.
The seasonality of the product
---
Our recipes based on this product
---
Nous n'avons pas encore de recettes pour ce produit.
Packaging available for this product
---
Colis carton, Colis bois, Barquette
The seasonality of the product
---
Discover all the products of La Légumière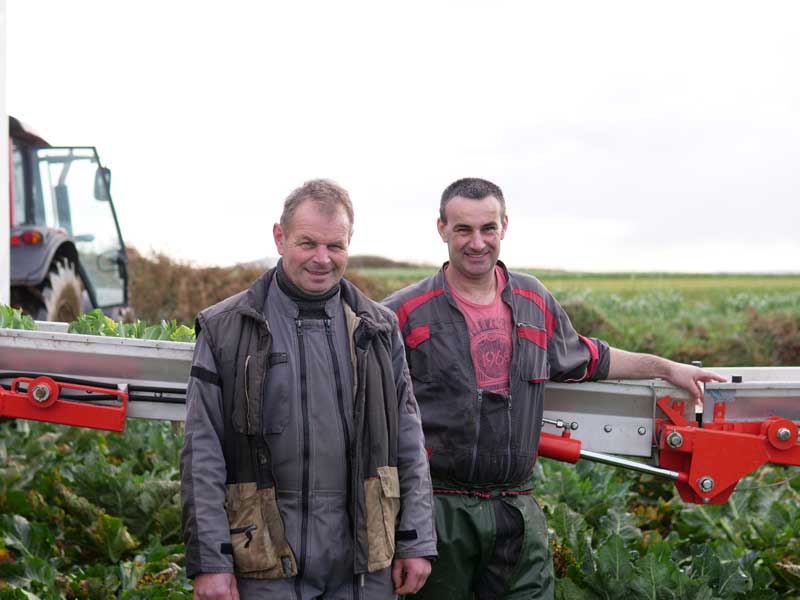 Laurent, Ronan and Frédéric Méar
Producers for La Légumière
---
Laurent, Ronan and Frédéric Méar have been producing vegetables for La Légumière for many years. The cultivation of Breton vegetables no longer holds any secrets for these three brothers.
All our seasonal products
Discover a range of fresh and local products
---