Focus on products
of the season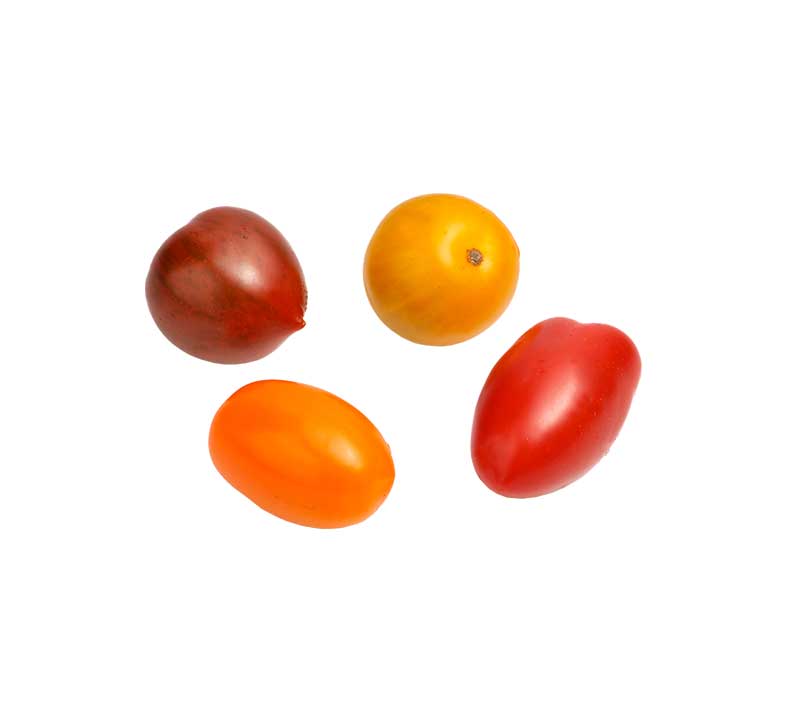 Shape and external appearance
---
Small, round and slightly flattened, the cherry tomato can be found in bulk or in clusters.
The tomato is a dietary food, very rich in water (93 to 95%) and very low in calories (17 kcal per 100 grams), rich in minerals and vitamins (A, C and E).
Scientific and botanical name
---
Ycopersicon esculentum cerasiforme. The wild tomato, the shape and size of a cherry, was named "lycopersicum esculentum" by botanists, "lycopersicum" meaning "wolf peach". This worrying name refers to the toxicity of which it was suspected for a long time, because it belongs to the belladonna family.
Red/orange or red, we can also find yellow, green, orange…
The tomato is native to Mexico and Central America. It is thus the pre-Columbian civilizations which domesticated it. It entered Europe through Italy in the 16th century, first as a coulis. It arrived in force in Paris at the time of the French Revolution
The cherry tomato is perfect in a salad or as an appetizer with salt and pepper…
At room temperature. The cherry tomato cluster keeps better than the bulk.
Sweet and quite pronounced taste.
The seasonality of the product
---
Our recipes based on this product
---
Nous n'avons pas encore de recettes pour ce produit.
Packaging available for this product
---
The seasonality of the product
---
Discover all the products of La Légumière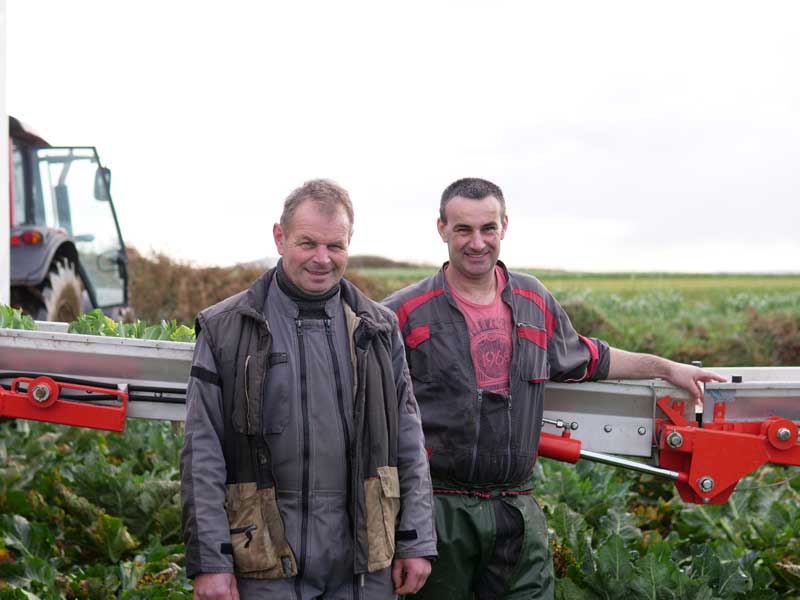 Laurent, Ronan and Frédéric Méar
Producers for La Légumière
---
Laurent, Ronan and Frédéric Méar have been producing vegetables for La Légumière for many years. The cultivation of Breton vegetables no longer holds any secrets for these three brothers.
All our seasonal products
Discover a range of fresh and local products
---