Focus on products
of the season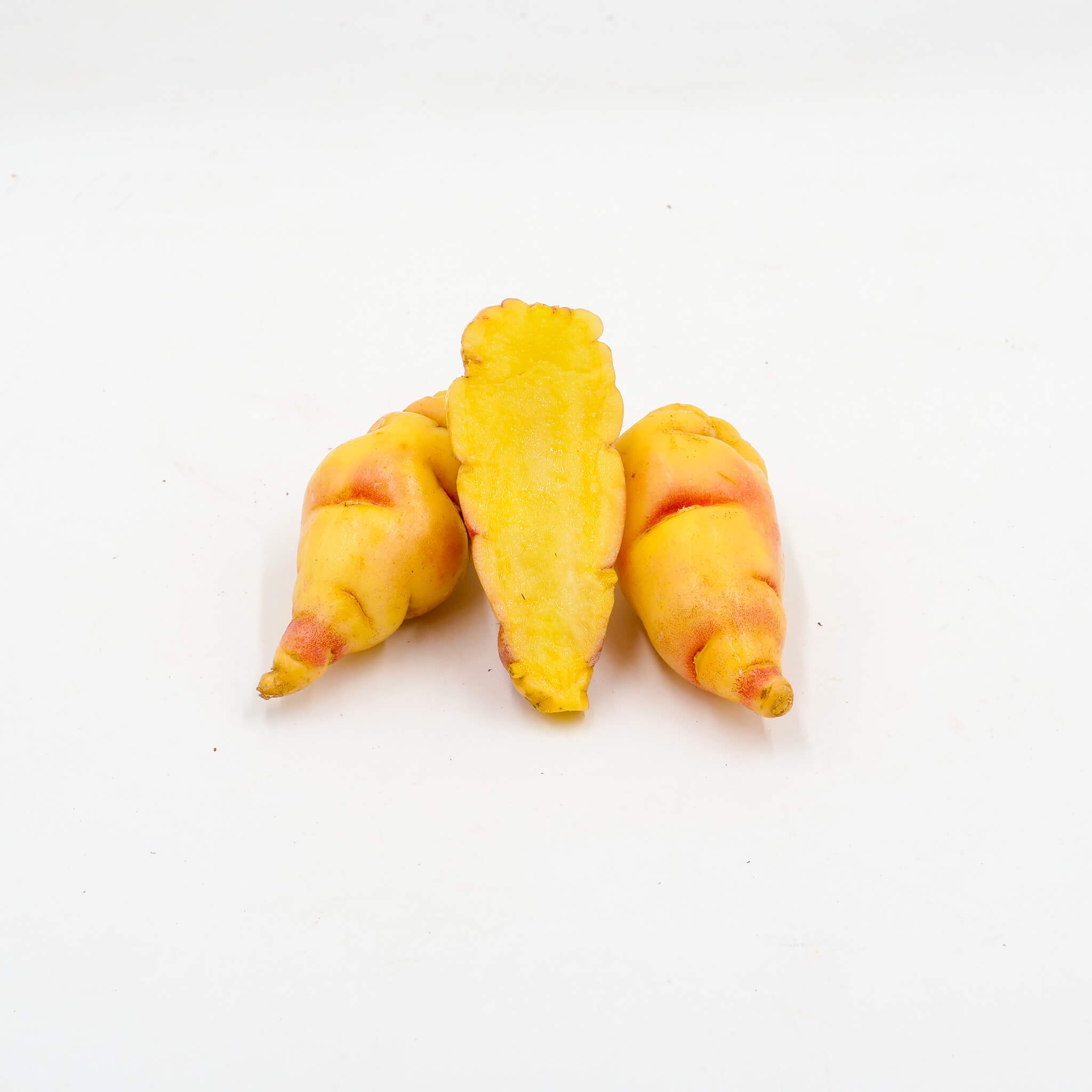 Shape and external appearance
---
Tubers fleshy, conical and bumpy.
Is used in renal diseases and as a diuretic.
Scientific and botanical name
---
Tropaeolum tuberosum (Family Tropaeolaceae) Other names: Mashua (Peru and Ecuador), Mashwa or mashua, Maswallo , Mazuko, Mascho (Peru), Añu (Peru and Bolivia), Isano, Cubio (Colombia).
Yellow and white color, spotted with purplish red.
The tuberous nasturtium is a plant cultivated in the Andes, where it remains the main source of food. Harvesting begins five or six months after planting and, at the earliest, towards the end of October.
The tubers are eaten like potatoes: boiled with the skin on, served with butter or cream. They can also be eaten raw, rapped as a condiment in salads.
Can be kept for 1 week in a cool place.
The tuber is rather pungent and peppery when raw, but this aspect disappears as soon as it is cooked.
The seasonality of the product
---
Our recipes based on this product
---
Nous n'avons pas encore de recettes pour ce produit.
Packaging available for this product
---
Colis carton, Colis bois, Barquette
The seasonality of the product
---
Discover all the products of La Légumière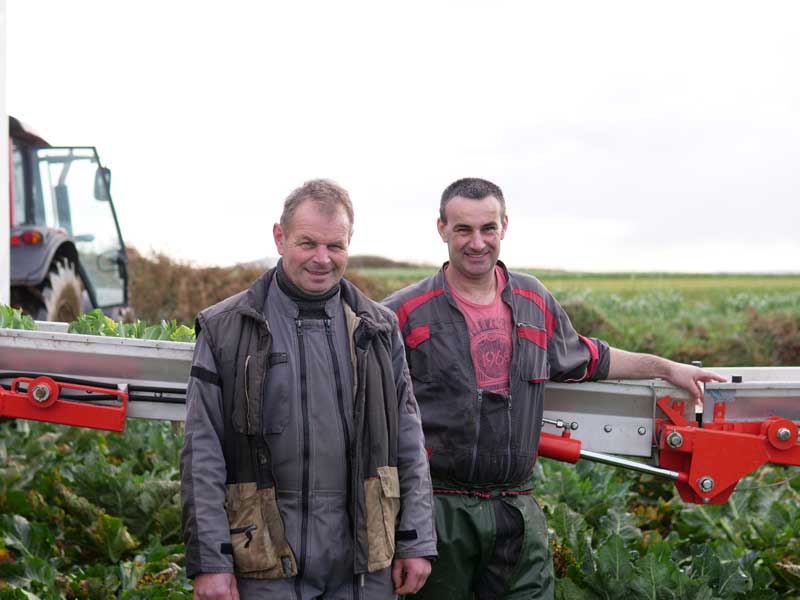 Laurent, Ronan and Frédéric Méar
Producers for La Légumière
---
Laurent, Ronan and Frédéric Méar have been producing vegetables for La Légumière for many years. The cultivation of Breton vegetables no longer holds any secrets for these three brothers.
All our seasonal products
Discover a range of fresh and local products
---