Focus on products
of the season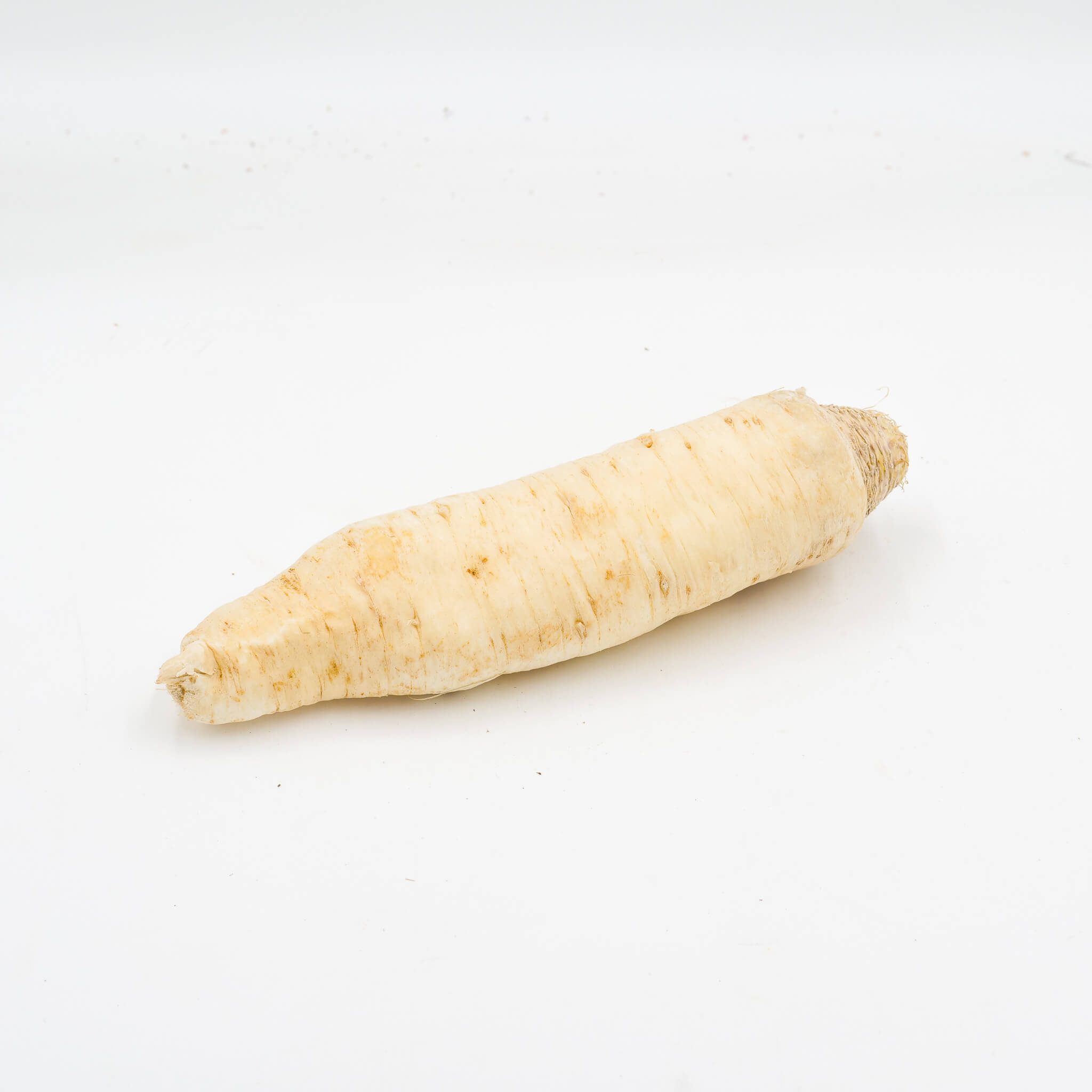 Shape and external appearance
---
Stubby carrot shape with a very wide collar.
From 15 to 20 cm in length
Scientific and botanical name
---
Petrosalinum sativum var. tuberosum (Umbelliferae family) Other names: Parsley with big root.
Parsley root seems to have originated in Turkey. Cultivated in Germany since the 16th century. Parsley is sown in April. Harvesting is done manually from the beginning of September until April. They are protected by a veil against insects (prevention against larvae that attack the root).
Parsley is prepared like a carrot. It is appreciated as a raw ingredient in a salad or cooked as an accompaniment to fish or red meat. It can also be used to make creamy desserts.
It is preferable to keep it in a cool place, away from light.
Raw, parsley root has a taste similar to celery root
The seasonality of the product
---
Our recipes based on this product
---
Nous n'avons pas encore de recettes pour ce produit.
Packaging available for this product
---
Colis carton, Colis bois, Barquette
The seasonality of the product
---
Discover all the products of La Légumière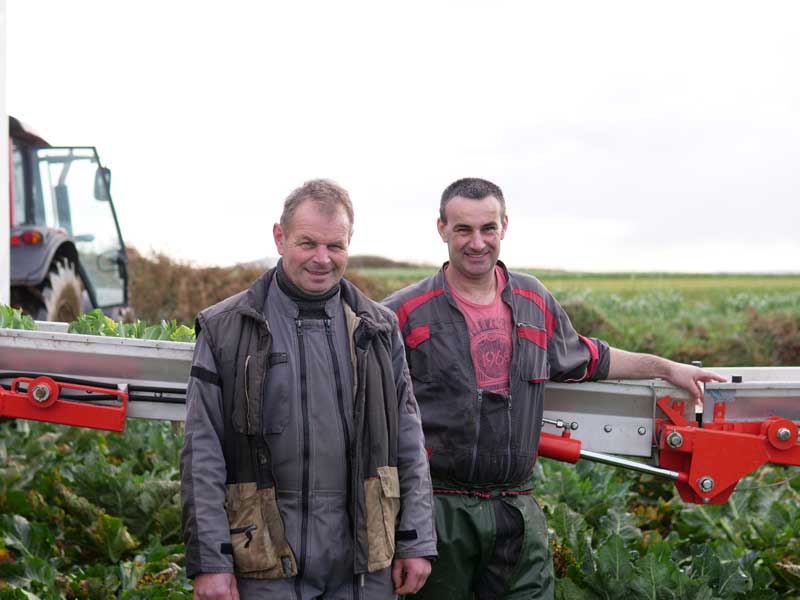 Laurent, Ronan and Frédéric Méar
Producers for La Légumière
---
Laurent, Ronan and Frédéric Méar have been producing vegetables for La Légumière for many years. The cultivation of Breton vegetables no longer holds any secrets for these three brothers.
All our seasonal products
Discover a range of fresh and local products
---