Focus on products
of the season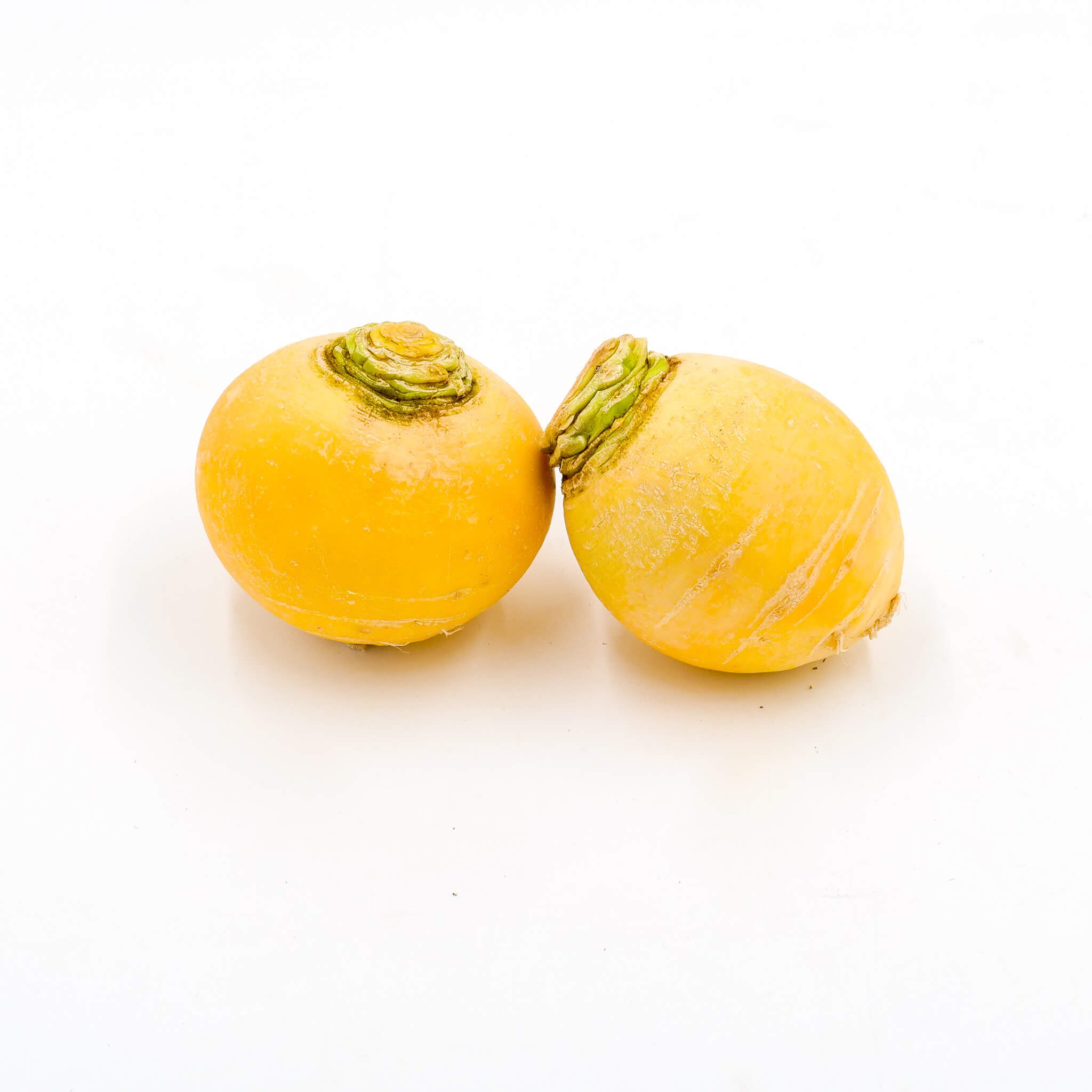 Shape and external appearance
---
The golden ball turnip is a very round and smooth root.
Very rich in iron, copper, phosphorus, iodine, potassium, magnesium and zinc.
Diameter from 10 to 12cm.
Scientific and botanical name
---
Brassica rapa L. (Family Brassicaceae)
The skin and flesh are a beautiful yellow color.
The cultivation of the golden turnip is done as soon as the weather is fine. The crop is protected by a veil to prevent insects from growing on the turnips. The golden turnips are then hand-picked and prepared.
The young roots can be eaten grated with vinaigrette. Cooked, the golden turnip reveals all its flavor in soups, stews, gratins or as a vegetable to accompany meat.
It is best to keep the golden turnip in the refrigerator, especially when it is young.
Sweet flesh, very fragrant. This turnip has a slight sulfur taste, very different from the classic turnip.
The seasonality of the product
---
Our recipes based on this product
---
Nous n'avons pas encore de recettes pour ce produit.
Packaging available for this product
---
Colis carton, Colis bois, Barquette
The seasonality of the product
---
Discover all the products of La Légumière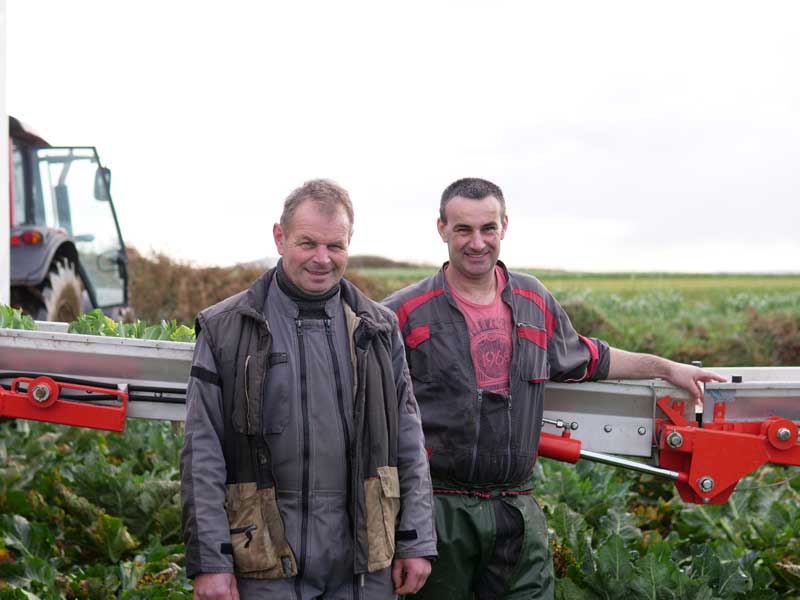 Laurent, Ronan and Frédéric Méar
Producers for La Légumière
---
Laurent, Ronan and Frédéric Méar have been producing vegetables for La Légumière for many years. The cultivation of Breton vegetables no longer holds any secrets for these three brothers.
All our seasonal products
Discover a range of fresh and local products
---