Focus on products
of the season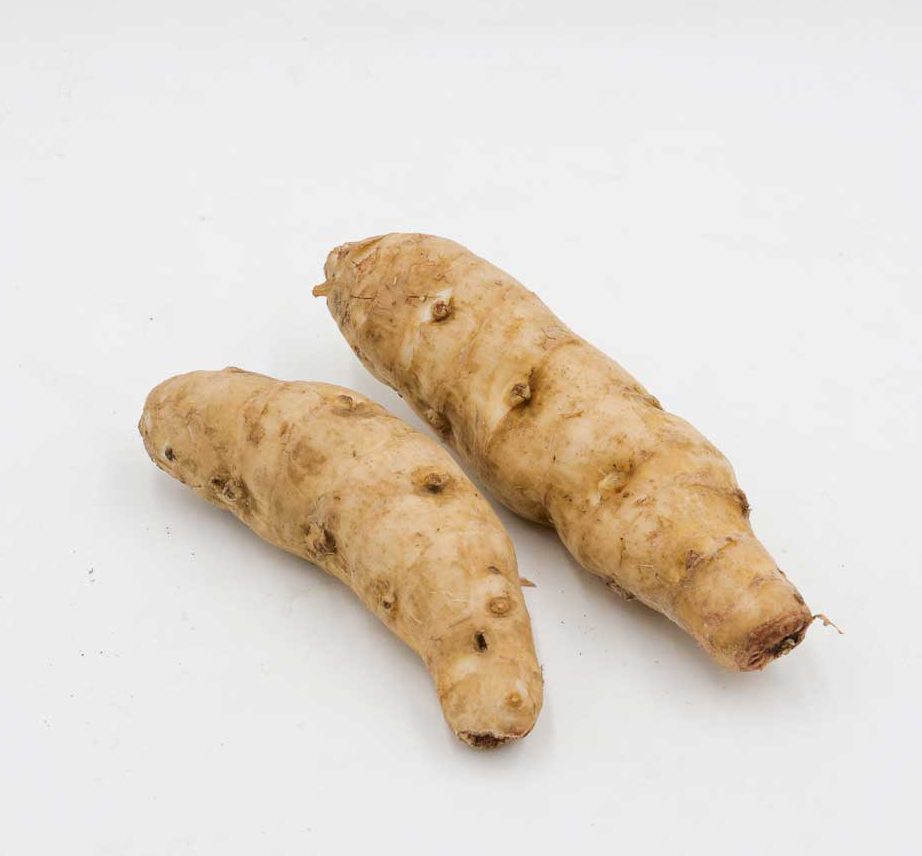 Shape and external appearance
---
Shape of a rhizome, close to the Jerusalem artichoke, but smooth, spindle-shaped and tapered at the attachment.
It contains calcium, potassium, magnesium, phosphorus… but also vitamins (especially C).
Scientific and botanical name
---
Helianthus strumosus (Asteraceae family) very close to Jerusalem artichoke. Other names: Helianthis, Helianthe scrofuleux, Salsifi of America. Large perennial, annual, with yellow flower heads.
Helianthus is native to North America and is grown like Jerusalem artichokes. The plantation of tubers is done in March. The harvest, less abundant than Jerusalem artichoke, can begin at the end of September, tubers are harvested until April.
Helianthus is prepared like potatoes, but cooked very quickly. It can be eaten hot with meat or cold in a salad.
Once out of the ground, the Helianthus can be kept for a few days in the refrigerator.
The taste is similar to that of artichoke stock.
The seasonality of the product
---
Our recipes based on this product
---
Nous n'avons pas encore de recettes pour ce produit.
Packaging available for this product
---
Colis carton, Colis bois, Barquette
The seasonality of the product
---
Discover all the products of La Légumière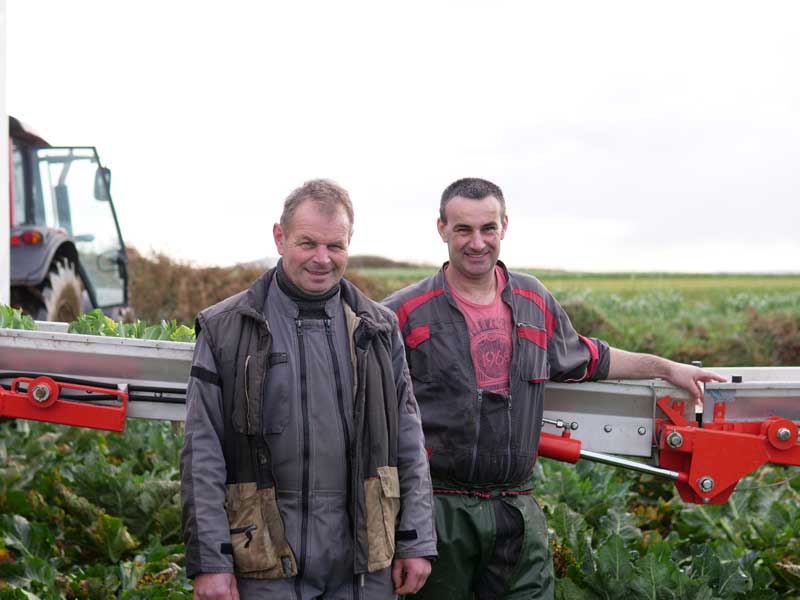 Laurent, Ronan and Frédéric Méar
Producers for La Légumière
---
Laurent, Ronan and Frédéric Méar have been producing vegetables for La Légumière for many years. The cultivation of Breton vegetables no longer holds any secrets for these three brothers.
All our seasonal products
Discover a range of fresh and local products
---