Focus on products
of the season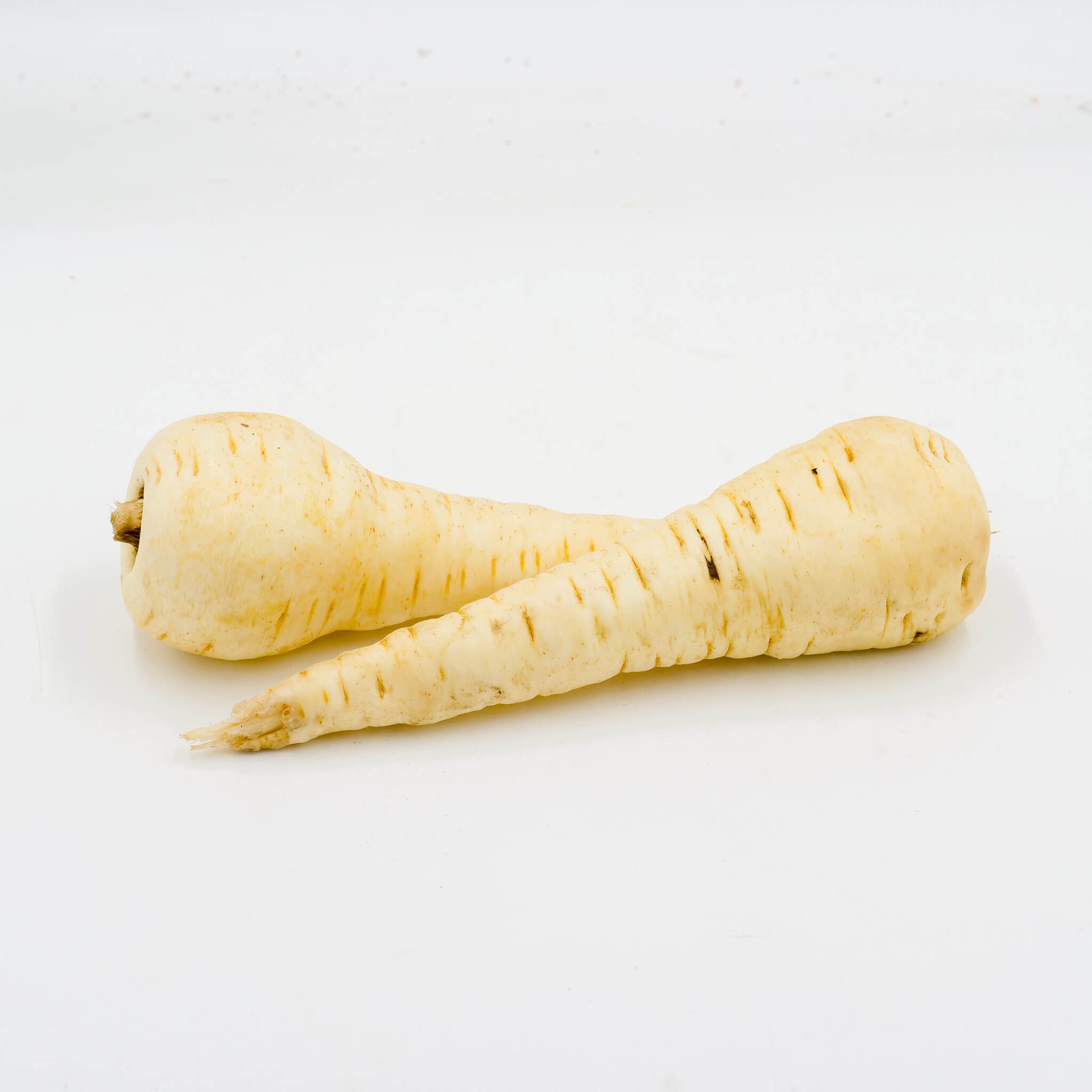 Shape and external appearance
---
Stubby carrot shape with a narrow collar.
Rich in potassium and source of dietary fiber.
Scientific and botanical name
---
Pastinaca sativa L. subsp. Sativa (Family Apaceae) Cultivated varieties: DAGGER (Other varieties: Dlg of Guernsey, Javelin, Lancer, Turga, Hollow Crown, Tender and true) Other names: Pastenade, white root, big chervis.
Adopted a few years ago in Great Britain, the parsnip is sown in early spring and is harvested from August and throughout the winter.
Parsnips can be prepared like a carrot but cooked more quickly. Peel and wash parsnips before eating them raw in salads or cooked as an accompaniment to meats or stews.
Store in a cool place, away from light, to prevent the root from wilting.
Slightly sweet taste, halfway between celery root and carrot.
The seasonality of the product
---
Our recipes based on this product
---
Nous n'avons pas encore de recettes pour ce produit.
Packaging available for this product
---
Colis carton, Colis bois, Barquette
The seasonality of the product
---
Discover all the products of La Légumière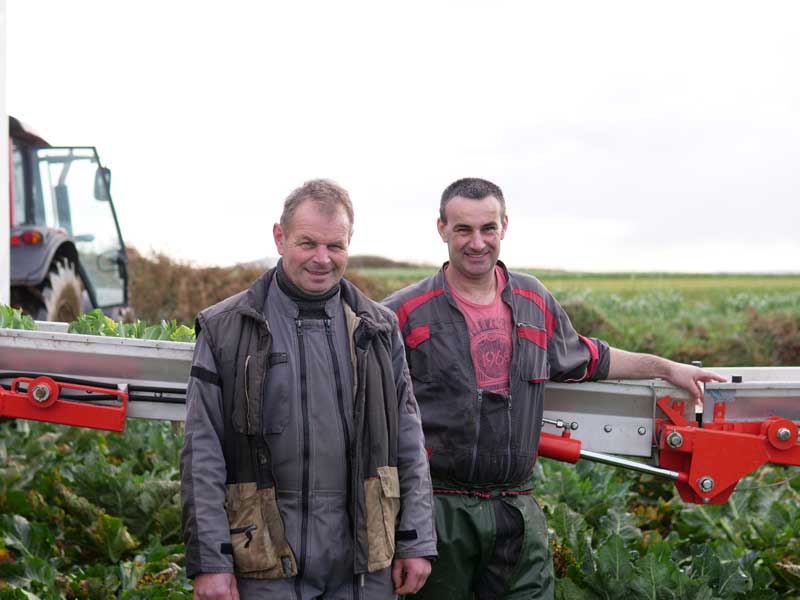 Laurent, Ronan and Frédéric Méar
Producers for La Légumière
---
Laurent, Ronan and Frédéric Méar have been producing vegetables for La Légumière for many years. The cultivation of Breton vegetables no longer holds any secrets for these three brothers.
All our seasonal products
Discover a range of fresh and local products
---