Focus on products
of the season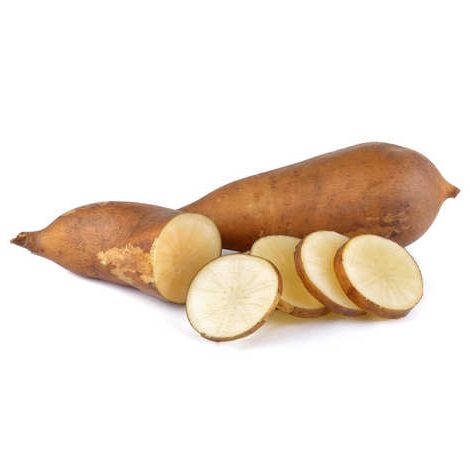 Shape and external appearance
---
The tubers are elongated and tapered.
Yacon has very few calories. On the other hand, it contains a lot of insulin, which makes it particularly suitable for people with diabetes.
Scientific and botanical name
---
Polymnia sonchifolia (compositae family). Other names: earth pear, yacon, aricoma, jíquima, jiquimilla. It is a tuberous perennial plant, a close relative of sunflower and Jerusalem artichoke. Its stems are very tall and very robust (about 1.5 meters high).
The skin is dark beige with pearly white flesh.
Originally from America in the Andes (Peru), the yacon has been known for centuries by the Incas for its virtues. Imported into France during the 19th century, it grows very well in our latitudes, even if it requires a lot of space.
Eaten raw or cooked. Cooked, the yacon is cooked like a potato. You can also make a syrup. It looks like a nice caramel and can be used like honey or maple syrup. The Japanese also use the dried leaves of the ground pear to make tea.
The yacon can be stored in a cool, dry, well-ventilated place, away from light.
Sweet flavor, with a slight taste of pear.
The seasonality of the product
---
Our recipes based on this product
---
Nous n'avons pas encore de recettes pour ce produit.
Packaging available for this product
---
Colis carton, Colis bois, Barquette
The seasonality of the product
---
Discover all the products of La Légumière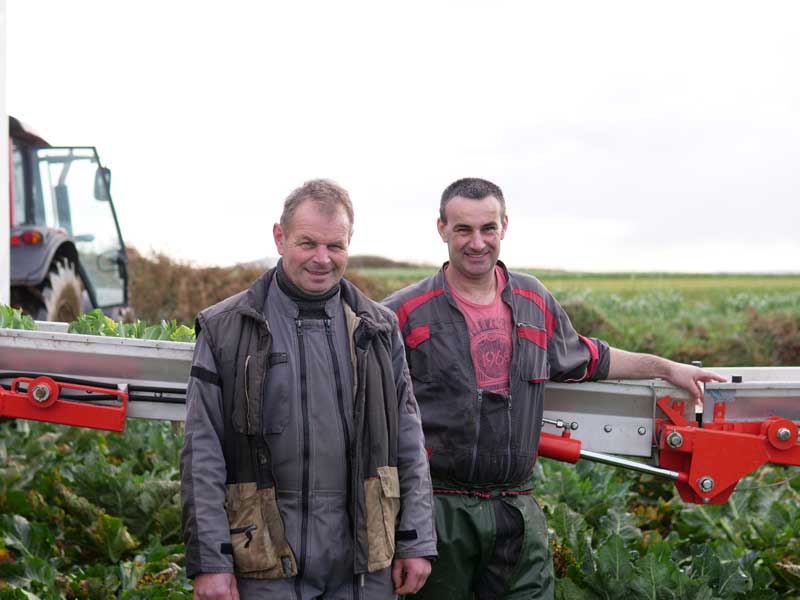 Laurent, Ronan and Frédéric Méar
Producers for La Légumière
---
Laurent, Ronan and Frédéric Méar have been producing vegetables for La Légumière for many years. The cultivation of Breton vegetables no longer holds any secrets for these three brothers.
All our seasonal products
Discover a range of fresh and local products
---