Focus on products
of the season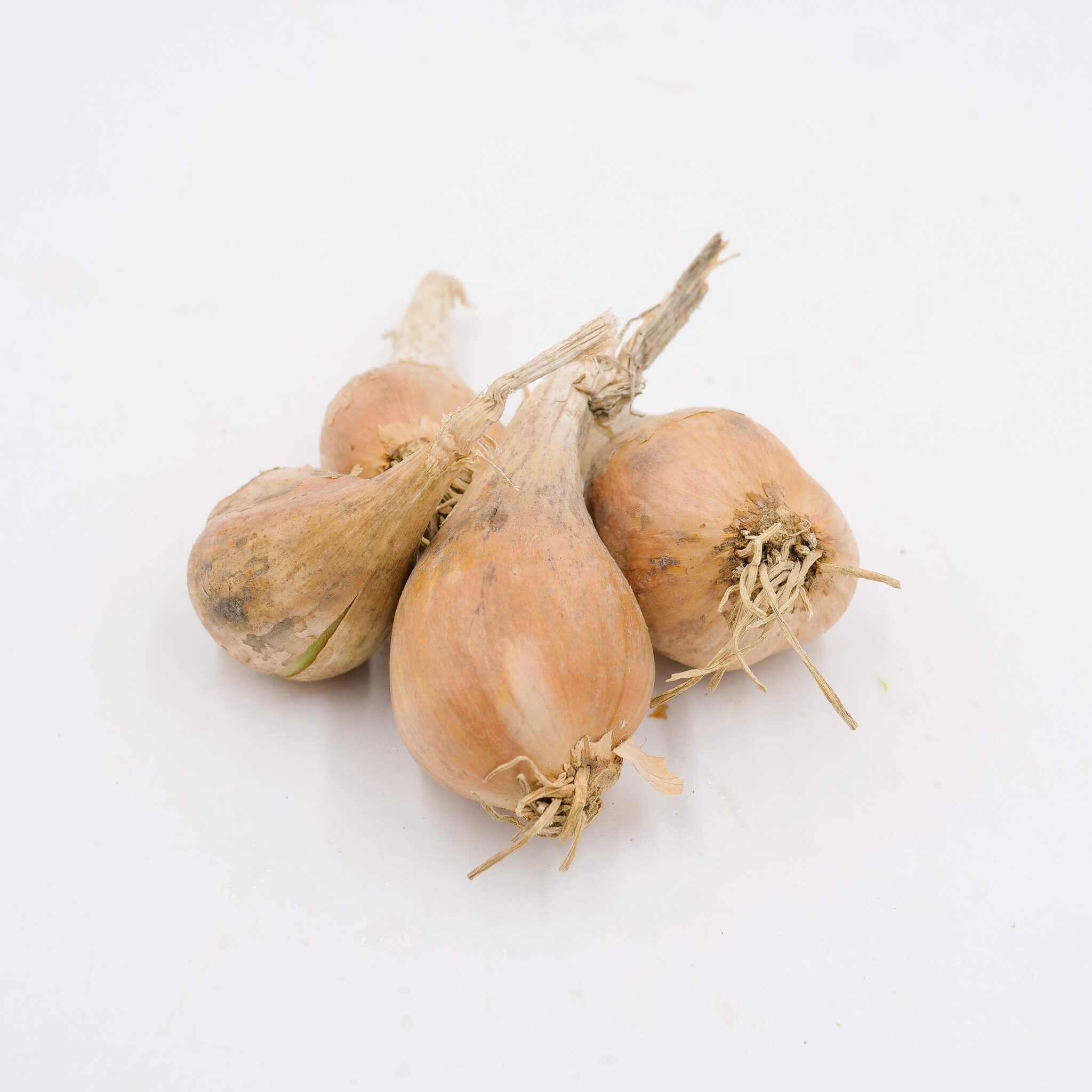 Shape and external appearance
---
This shallot has a tough and resistant shell almost like a hull.
Small shallot with a minimum diameter of 10mm. (Δ of diameter of 10mm max)
Scientific and botanical name
---
Allium oschaninii. (Family alliaceae)
Orange-grayish exterior color.
"The wild relative of the gray shallot is still found in the Middle East. It is very delicate to grow, as much by the choice of the soil as by its sensitivity to the climatic conditions and the diseases.
It is planted in the fall and harvested in mid-July. At this point, its scorched foliage is a sign of maturity."
This variety of shallot has the particularity to be used raw in vinaigrettes, marinades or with raw vegetables (be careful to use less). It can also be cooked with wine sauces, white butters, to accompany mitre steaks, game, fish and other oysters for example.
The grey shallot can only be kept for a few weeks after harvesting in the fall, which makes it difficult to find out of season. It can then be kept warm and dry. Naturally, it will keep until December or January
A true condensation of flavors, they are even more concentrated in aromas than the classic shallots.
The seasonality of the product
---
Our recipes based on this product
---
Nous n'avons pas encore de recettes pour ce produit.
Packaging available for this product
---
The seasonality of the product
---
Discover all the products of La Légumière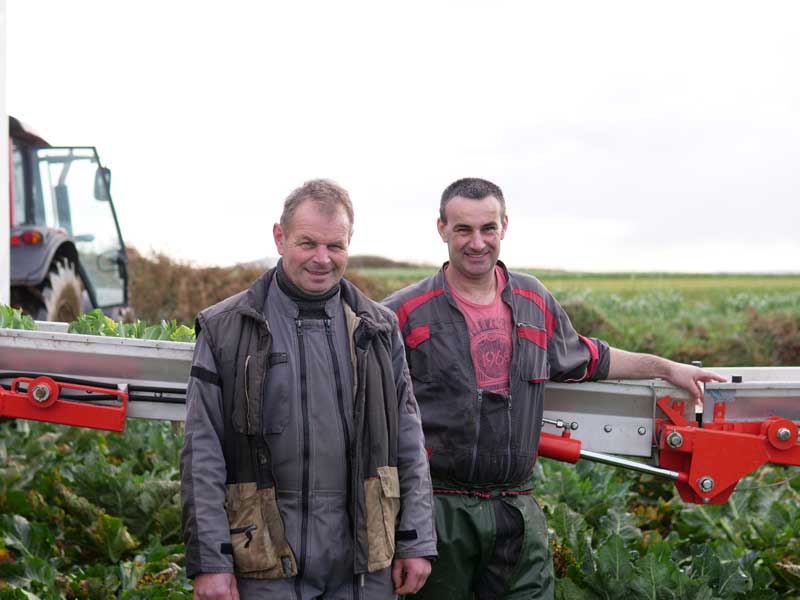 Laurent, Ronan and Frédéric Méar
Producers for La Légumière
---
Laurent, Ronan and Frédéric Méar have been producing vegetables for La Légumière for many years. The cultivation of Breton vegetables no longer holds any secrets for these three brothers.
All our seasonal products
Discover a range of fresh and local products
---